Description
The Premium Toaster Serratus series of quilts – Premium quality outdoor gear.
Top quilts are designed to replace traditional style sleeping bags on the ground on pads.
Why Top Quilts rather than sleeping bags? Short answer is that any insulation that is compressed doesn't retain it's heat/insulation level. So it's extra weight and bulk that you end up carrying. So whether it's in the hammock or on the ground simply pulling a top quilt over you with the built in foot box makes things easy and keeps you warm.
The Serratus- is designed with a combination of horizontal and vertical baffles. The design keeps the down from shifting/moving off your shoulders creating cold spots. It keeps the down where you need it, keeping you warm. Around the feet the baffles create a cozy warm footbox. Use of a cinch bottom allows you to easily air out your quilt, vent a warm quilt in a wider range of temperatures while keeping your temperature where you want it.
Comes with one pad strap- (ie. you get one included)
We use more down than the competitors. Not only that, the down is a Premium Natural Canadian sourced down. Nothing from China and not bleached. From time to time we also have a natural Canadian Goose Down in stock. All natural and Canadian!
Features:
800+ & 900+FP Canadian Sourced Down
10D , 15D , 20D calendared nylon fabric with a DWR providing water resistance

There are 2 options for 20d fabric.  Racing Red & Blaze Yellow

Comes with a Stuff Sack and storage bag (for when not in use)

All have a Cinch bottom foot box with zipper.
#3.5 YKK Vislon tooth style zipper
Offset neck cinch cord.
---
Options:
Temperature (ratings are based on loft / baffle filled with down to achieve a desired temperature range)

4 temperature ranges to pick :

32°F (0°C), 20°F (-7°C) , 10°F(-12°C) & 0°F(-17°C)
If you are a cold sleeper (or have poor circulation pick the next warmer rating)
For winter quilts I recommend you add a draft collar and possibly go to a partial taper.

Length

 

The quilts are designed to pull up to your chin. If you wish to cover your head pick the next longer quilt.
If you are on the edge of the height, move around a lot when sleeping, pick the next longer quilt
these recommendations are max height

Short (69″/175cm) Fits people up to approx. 5'6″ cinched up

20°F – Finished Length 69″x54″ (137 cm at head) as a flat quilt
In footbox mode the length shortens roughly 5″/6″ more (63″)
*used to be listed as 75″
Regular (74″/188cm) Fits people  up to approx. 5'9/5'10" cinched up

20° Finished Length 74″x54″ (137 cm at head) as a flat blanket
In footbox mode the length shortens roughly 5″/6″ more (68″)
*used to be listed as 80″
Tall (79″/200.5cm) Fits people approx up to 6'3″ cinched up

20°F Finished Width 79″x54″(137 cm at head) as a flat blanket
In footbox mode the length shortens 5″/6″ more (73/74″)
*used to be listed as 85″

Xtall (84″/213cm)– available upon request (send me an email)

20° Finished width 84×54 (137 cm at head) as a flat blanket
In footbox mode the length shortens 5″/6″ more (79″)
*used to be listed as 89″

Width – 55″ / 51″ (Finished widths) (138cm/129cm)

Taper

 

Partial Taper: (Standard) Full width for 19″ (approx) then tapers inwards towards the bottom (6″ from each inner edge). Increases volume area in the body of the quilt.
Full Taper :  A full taper narrows in from the top to the bottom narrowing inwards 6″ at the bottom edges. This helps to prevent excess air space in the foot box.
No Taper : No taper towards the foot box, more airspace. If you choose this please add some overstuff.

Down Fill – Premium Canadian Sourced  Canadian Hutterite White Down. 

900+ Fill Power Canadian White Goose Down (WGD)

lightens the quilt slightly and a bit better compressibility than a lower fill power down.

800+ Fill Power Canadian White Duck Down (WDD)

White down brightens the fabric, of the quilt.

Neck Draft Collar – optional

A small draft collar to keep heat from escaping from around the neck. Handy on those colder nights.
With warmer weather quilts it might be overkill and harder to vent.
Will add an 1-1.5 oz to final weight
Can be added in the quilt options menu

Loops / clips (2)

All quilts come with pad attachment clips (2) plus one strap. If you do not want the option deselect it.
You can another strap in the Quilt Options Menu
Clips attach to corresponding clips on the elastic cord around the pad.

FootBox 

Zipper / cinch

Allows you to open up the quilt totally like a blanket.
Easy venting and drying.
Zipper is approximately 23″ in Length

Fabric

10D / 15D and 20D fabric options available
10D Variety of Colors in a ripstop /miniripstop / taffeta. Excellent calendared fabric with great DWR Coating. Lightweight and most compressible of all the fabrics.
15D A bit more durability than the 10D in a ripstop with the same great DWR and Calendaring.
20D Most durable of the three types however a bit more air tight. Suggest combining this with a 10/15D layer.

Blaze yellow is nice and bright. (Hard to capture it in a photo)

Printed Patterns are available for an additional charge.

All new prints will be utilizing Print2Fabric.

Please use the Camo Upgrade if you wish for an outer in Virtus (patterns), Winter Flecktarn or Fall Flecktarn Camo
Colours: 15D & 10D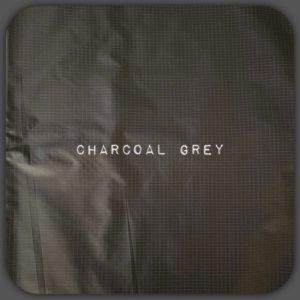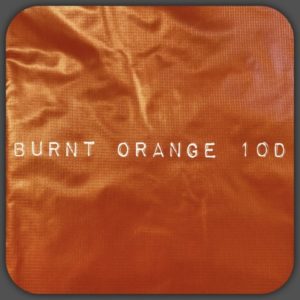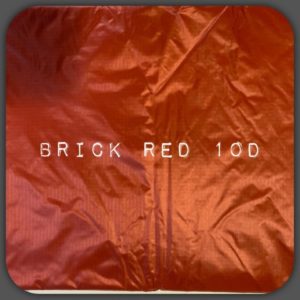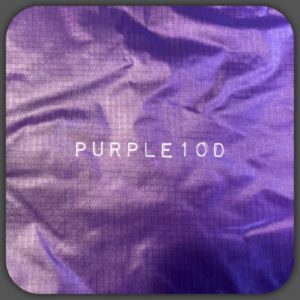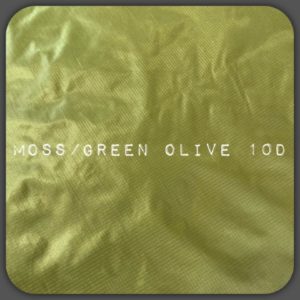 | | | | | | | |
| --- | --- | --- | --- | --- | --- | --- |
| Temp    Rating | | 32°F / 0°C | 20°F / -7°C | 10°F / -12°C | 0°F / -17°C | -10°F/-23°C |
| Loft minimum (inches) | | 2.1″/5.33cm | 2.5″/6.35cm | 3.25″/8.26cm | 4″/ 10.2cm | 4.25″/10.8cm |
Topquilt Fill
| | | | | |
| --- | --- | --- | --- | --- |
| Serratus Topquilt  55″ Raw Width | 900fp fill | 900fp fill | 800FP WDD | *approx* 900fp weight with no Stuff Sack |
| 32°F  (0°C) 56″W | oz | grams | oz | 10D/10D |
| 69″ Length 175 cm | 12 | 340g | 13 oz | 18 oz/510g |
| 74″ Length  188 cm | 13 | 368g | 13.7 oz | 19 oz/538.5g |
| 79″ Length  200.5 cm | 14 | 397g | 14.5 oz | 20 oz/567g |
| | | | | |
| 20°F (-7°C) 55″W | | | | |
| 69″ Length 175 cm | 15.9 | 451 | 16.75 oz | 22 oz/623.7g |
| 74″ Length  188 cm | 16.9 | 479 | 17.50 oz | 23 oz/652g |
| 79″ Length  200.5 cm | 17.9 | 507 | 18.75 oz | 24 oz/680g |
| | | | | |
| 10°F  (-12°C) 54″W | | | | |
| 69″ Length  175 cm | 16.75 | 475 | 18.25 oz | 25.25oz/716g |
| 74″ Length  188 cm | 18.25 | 517 | 19.75 oz | 26.25oz/744g |
| 79″ Length  200.5 cm | 20.5 | 581 | 21.5 oz | 28.25oz/801g |
| | | | | |
| 0°F (-17°C) 53″W | | | | |
| 69″ Length  175 cm | 20 oz | 567 | 22 oz | 28 oz/794g |
| 74″ Length  188 cm | 21.5 oz | 610 | 23.75 oz | 29 oz/822g |
| 79″ Length  200.5 cm | 23 oz | 652 | 25.5 oz | 31 oz/879g |
---

Custom product :Check out the current wait time in the menu