Description
The Premium Toaster Serratus series of quilts 
Custom color choices and made to your specifications (colors and materials)
The Serratus Top quilt is designed to keep you warm and toasty while using a sleeping pad in your tent or while sleeping in a hammock.
Topquilts are made to save weight and bulk as compared to a normal sleeping bag. This is done by removing the zipper and material that is normally below your body and using the sleeping pad as your insulating barrier. In a hammock the Underquilt provides your insulation below you.
The design of the Serratus uses vertical box baffles combined with a horizontal baffle at the foot. Inside each baffle there is a 'baffle gate' system to help prevent movement of down while you are sleeping while still allowing you to move down to spots that you would like warmer or cooler. There is a cinch cord at the foot end and top.  These allow you to control air movement effectively 'venting' hot air in different temperatures.  This makes it easier to use a warm quilt in warm temperatures creating a more versatile quilt for your hiking and camping needs.
At the foot end there is an integrated insulated plug for completely closing off the footbox end without overtightening it.  In a situation where you would prefer a blanket rather than a bag, you can completely open up the quilt (unzipping the footbox – 20″ zipper at foot) and uncinch the bottom to allow a nice area blanket.
The Serratus comes with one pad strap (more can be purchased if desired), a storage bag to allow the quilt to stay lofted up during storage and a stuff sack.
Down used in all Little Shop of Hammocks quilts in sourced, produced and purchased in Canada.  It is ethically sourced as well. To reiterate, none of the down is from China nor is it bleached. This means the down is a higher grade / quality than what you may find in other cheaper quilts. We try and keep our dollars in Canada to support local.
Includes:
Stuff Sack and storage bag (for when not in use)

One pad strap (2 sets of pad strap clips are on each quilt which allows you to have up to two straps per system)
All have a Cinch bottom foot box with zipper.
#3.5 YKK Vislon tooth style zipper to create the footbox.
Offset neck cinch cord.
---
Options:
Temperature (ratings are based on loft / baffle filled with down to achieve a desired temperature range)

4 temperature ranges to pick :

32°F (0°C), 20°F (-7°C) , 10°F(-12°C) & 0°F(-17°C)
If you are a cold sleeper (or have poor circulation pick the next warmer rating)
For winter quilts I recommend you add a draft collar and possibly go to a partial taper.

Length

 

The quilts are designed to pull up to your chin. If you wish to cover your head pick the next longer quilt.
If you are on the edge of the height, move around a lot when sleeping, pick the next longer quilt
these recommendations are max height

Short (69″/175cm) Fits people up to approx. 5'6″ cinched up

20°F – Finished Length 69″x54″ (137 cm at head) as a flat quilt
In footbox mode the length shortens roughly 5″/6″ more (63″)
*used to be listed as 75″
Regular (74″/188cm) Fits people  up to approx. 5'9/5'10" cinched up

20° Finished Length 74″x54″ (137 cm at head) as a flat blanket
In footbox mode the length shortens roughly 5″/6″ more (68″)
*used to be listed as 80″
Tall (79″/200.5cm) Fits people approx up to 6'3″ cinched up

20°F Finished Width 79″x54″(137 cm at head) as a flat blanket
In footbox mode the length shortens 5″/6″ more (73/74″)
*used to be listed as 85″

Xtall (84″/213cm)

20° Finished width approx 84×54 (137 cm at head) as a flat blanket
In footbox mode the length shortens 5″/6″ more (79″)
*used to be listed as 89″

Width – 55″(Finished width) (138cm)

Taper

 

Partial Taper: (Standard) Full width for 19″ (approx) then tapers inwards towards the bottom (6″ from each inner edge). Increases volume area in the body of the quilt.
Full Taper :  A full taper narrows in from the top to the bottom narrowing inwards 6″ at the bottom edges. This helps to prevent excess air space in the foot box.

Down Fill – Premium Canadian Sourced  Canadian Hutterite White Down. 

900+ Fill Power Canadian White Goose Down (WGD)

lightens the quilt slightly and a bit better compressibility than a lower fill power down.

800+ Fill Power Canadian White Duck Down (WDD)

White down brightens the fabric, of the quilt.

Neck Draft Collar – optional

A small draft collar to keep heat from escaping from around the neck. Handy on those colder nights.
With warmer weather quilts it might be overkill and harder to vent.
Will add an 1-1.5 oz to final weight
Can be added in the quilt options menu

Loops / clips (2)

All quilts come with pad attachment clips (2) plus one strap. If you do not want the option deselect it.
You can another strap in the Quilt Options Menu
Clips attach to corresponding clips on the elastic cord around the pad.

FootBox 

Zipper / cinch

Allows you to open up the quilt totally like a blanket.
Easy venting and drying.
Zipper is approximately 23″ in Length

Fabric

10D / 15D  fabric options available
The 10D fabric is great for outers and inners.  Mini ripstop version has great wind resistance (as good as the 15D) and a DWR too.
 Excellent calendared fabric with great DWR Coating (DWR – durable water resistant)
 Lightweight and compressible.

Printed Patterns are available for an additional charge.

All new prints will be utilizing Print2Fabric.

Please use the Camo Upgrade if you wish for an outer in Virtus (patterns), Winter Flecktarn or Fall Flecktarn Camo
Colours: 15D & 10D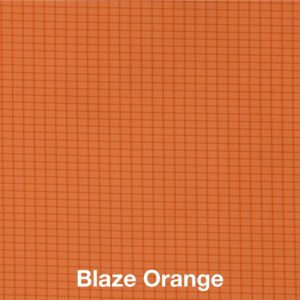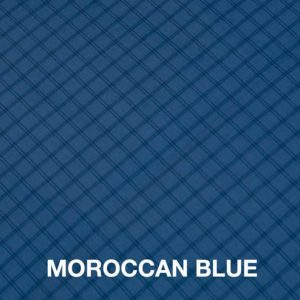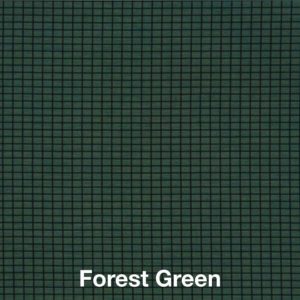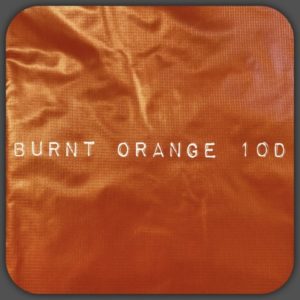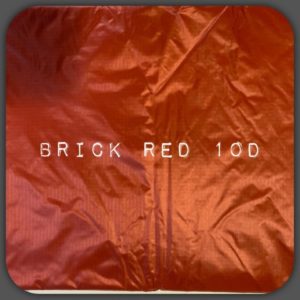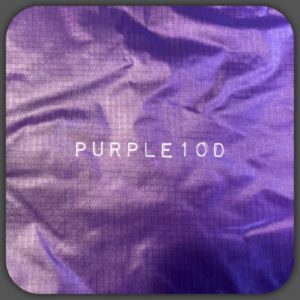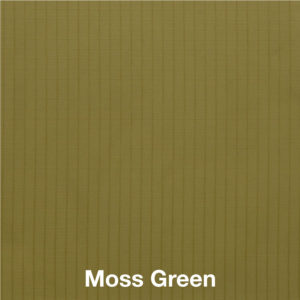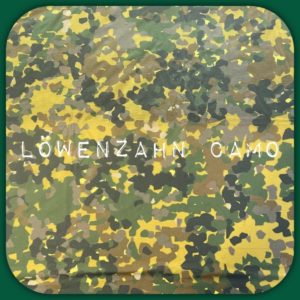 | | | | | | | |
| --- | --- | --- | --- | --- | --- | --- |
| Temp_Rating | | 32°F / 0°C | 20°F / -7°C | 10°F / -12°C | 0°F/-17°C | -10°F/-23°C |
| Loft_minimum_(inches) | | _2.1″/5.33cm | _2.5″/6.35cm | _3.25″/8.26cm | _4″/10.2cm | _4.25″/10.8cm |
Topquilt Fill 
Serratus_Topquilt
900fp fill
900fp fill
800FP WDD
*approx* 900fp weight with no Stuff Sack
32°F  (0°C) 55″W
oz
grams
oz
10D/10D
69″ Length 175 cm
12
340g
13 oz
18 oz/510g
74″ Length  188 cm
13
368g
13.7 oz
19 oz/538.5g
79″ Length  200.5 cm
14
397g
14.5 oz
20.5 oz/580g
84″
15
15.75 oz
20°F (-7°C) 55″W
69″ Length 175 cm
15.9
451
16.75 oz
23 oz/652g
74″ Length  188 cm
16.9
479
17.50 oz
24 oz/680g
79″ Length  200.5 cm
17.9
507
18.75 oz
25 oz/708g
84″
19
20 oz oz
10°F  (-12°C) 54″W
69″ Length  175 cm
16.75
475
18.25 oz
26oz/737g
74″ Length  188 cm
18.25
517
19.75 oz
27oz/765g
79″ Length  200.5 cm
20.5
581
21.5 oz
28.5oz/808g
84″
22.5
23.75 oz
0°F (-17°C) 53″W
69″ Length  175 cm
20 oz
567
22 oz
28.5 oz/808g
74″ Length  188 cm
21.5 oz
610
23.75 oz
29.5 oz/836g
79″ Length  200.5 cm
84″ Length
23 oz
24.75oz
652
25.5 oz
27 oz
31 oz/879g
---

Custom product :Check out the current wait time in the menu