Description
The Premium Series of Toaster Under Quilts is designed to hold down in place and keep you warm in the outdoors. This allows you to ditch your pad and sleep in your hammock with ease and comfort.
The Premium series uses a lighter weight fabric to help reduce your bulk and weight in your pack and gives you several Canadian Produced and Sourced High Fill Power down options (see Down options below for details)
 To install simply clip the provided S-biners onto the end loops of your hammock and adjust the height using the line locs on the corners of the quilt. From there simply cinch up the end channels to prevent air movement.
Fits all asymmetrical and symmetrical hammocks – The only exclusion would be the bottom entry HH. Customers have made it work but it's difficult for new users.
The Toaster Underquilt implements a closed baffle design. This means there are no gaps on the inside that could let down move chamber to chamber
 All of the quilts are overstuffed with 30% more down. This helps in maintaining loft over time and helping in keeping down in place when your in the hammock.
5 loops per side (lengthwise) to help you attach the underquilt to various brands/ makes of hammocks (attachments not included)
Includes stuff Sack and storage bag
Comes with a silnylon stuff sack.

Please store loosely when not in use (Pillow case or laundry bag – etc.)
Does include a storage bag
Features / Options:
Temperature Ratings :

The ratings are a general comfort rating for the average person. If you are typically a colder sleeper bump up to the next warmer rating.
32°F / 0°C UQ  –  18 oz (Approximate Reg Length weight using 900FP, add approx 2 oz for the long version)
20°F / -7°C UQ  – 21. oz (Approximate Reg Length weight using 900FP, add approx 2 oz for the long version)
10°F / -12°C UQ – 24.9 oz (Approximate Reg Length weight using 900FP, add approx 2 oz for the long version)
0°F / -17°C UQ –  28-29 oz (Approximate Reg Length weight using 900FP, add approx 2 oz for the long version) -800fp 31oz/872g

If you are 5'10" or taller think about a

long

for the 0°F quilt. A bit more coverage in the extreme cold.

Color Choices / Fabric:

Standard Colors are using a

15 denier

and 10 denier nylon fabric with a ripstop grid. The fabric is calendared to help prevent down from escaping and a nice windproof fabric that breathes.
15Denier is preferred for winter / colder weather quilts to help stop the wind from stealing your heat.
10D packs smaller and saves on weight. A bit more care is needed with the lighter fabric against snags (don't lay over a bush to dry) Some 10D is a taffeta (black and crimson red)
 20 D nylon Ripstop in Racing Red & Blaze Yellow available

The 20D fabric is a bit more airtight so it will take a bit more time to loft up. If you are considering using both sides 20D, this will be a factor. The quilt is properly stuffed, just takes a bit more time to loft. Perhaps consider using only one side 20D

Down Fill – The higher the fill power the less bulky the quilt will be (less needed to fill the quilt), which means it will also be lighter and smaller to pack in your backpack. White down brightens the fabric, grey down tones down the brightness.

900+ Fill Power Canadian White Goose Down (WGD)
 825+ Fill Power Grey Canada Goose Down (GGD)
800+ Fill Power Canadian SupremeLoft Down (WDD)

Length / Dimensions – Underquilts generally fit so that they insulate just past the shoulders/head and down over the feet. Good to know information on length is the longer you go the more finicky setting up the quilt may be trying to get rid of air pockets. Keep this in mind for your selection.

Regular length is 72

" (6 feet) which will fit users up to 5'11" nicely.

Long length is 77″

which will fit users taller than 5'11".
Width is 44″ at the head through the middle. Width narrows slightly near the knees (to the foot end) to aid in setup and reduce air pockets.
When measuring pull out the quilt a bit, the shock cords can bring the ends in.
All Underquilts come with a foot end draft tube standard
Underquilt Extra Options 

Printed Camo patterns option

High resolution

Print2Fabric

prints can be found here 

Down Overstuff

Allows you to add a few extra degrees of warmth to your quilt without bumping up the size/temp rating
Found here Over stuff down will be the same as original quilt down. 800fp in 800fp quilt for example.
Colours: 15D & 10D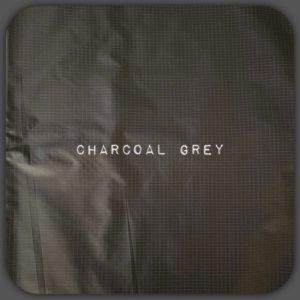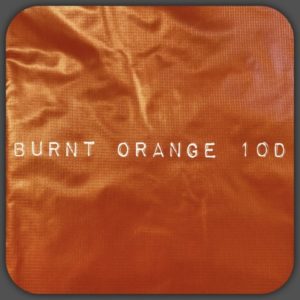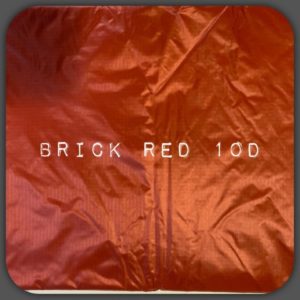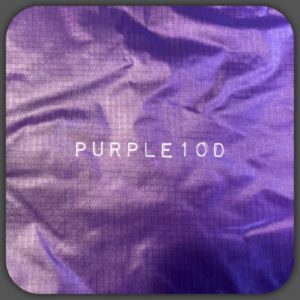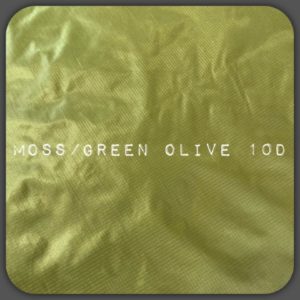 Toaster Down Underquilt Specs

Temp Rating

32°F/0°C
20°F/-7°C
10°F/-12°C
0°F/-17°C

Loft (inches)

2.1″
2.5″
3.25″
4″

60″ x 44″ Spectre Toaster UQ

down (oz)
800fp
8.26 oz
10.44 oz
12.96 oz
900fp
7.52 oz
9.62 oz
11.85 oz

77″ x 44″ Toaster UQ

(Long)

down (oz)
800fp
11.1 oz
13.52 oz
16.78 oz
19.47 oz
21.68 oz
900fp
10 oz
12.6 oz
15.6 oz
17.86 oz
20.75 oz

72″ x 44″ Toaster UQ

(Regular)

down (oz)
800fp
10.29 oz
12.66 oz
15.72 oz
18.23 oz
20.31 oz
900fp
9.6 oz
11.7 oz
14.7 oz
17 oz
18.75 oz
Custom product :Check out the current wait time in the menu
The Video Section of the Media Menu has more setup videos of the Underquilts

Hammock to Underquilt Tips (in addition to the other video)