Description
The Extreme Winter Series of Toaster Under Quilts is designed to be used in the Canadian Winter Months.
*Please note that you, the user needs to be familiar with cold weather camping and the Extreme Winter Toaster UQ is part 1 of your overall winter camping/sleeping kit. Extreme cold weather has it's own natural hazards, please be aware.
The Toaster Extreme series uses a 15D fabric which gives excellent wind resistance for your quilts and can handle the cold weather.
 To install simply clip the provided S-biners onto the end loops of your hammock and adjust the height using the line locs on the corners of the quilt. From there simply cinch up the end channels to prevent air movement.
The Toaster Underquilt implements a closed baffle design. This means there are no gaps on the inside that could let down move chamber to chamber
 All of the quilts are overstuffed with 35% more down to help with loft during the cold where you may have some frost build up. This helps in maintaining loft over time and helping in keeping down in place when your in the hammock.
5 loops per side (lengthwise) to help you attach the underquilt to various brands/ makes of hammocks (attachments not included)
Includes stuff Sack and storage bag (Please store loosely when not in use)
Both Head and Foot Draft Baffles are standard on these Underquilts
In the winter it is a good idea to use an Under Quilt Protector and a proper tarp to protect from the wind. The UQP can help prevent frost from building up inside your UQ (which instead layers along the UQP).
Features / Options:
Temperature Ratings :

The ratings are a general comfort rating for the average person wearing a good base layer / fleece as well as other cold weather sleep system.
-17°C / 0°F : 22oz of down (more overstuff than standard 0°F UQ)
-25°C / -13°F : 26oz of down
-32°C / -31°F : 30oz of down
-40°C / -40°F : 34oz of down (New Custom build)

Color Choices / Fabric: (to see individual colors scroll down)

15D is a great denier for durability and wind protection in the winter.

Leg insulator –

Standard feature As of Oct 26/21 

3D insulation that attaches to the UQ near the legs to prevent air from entering and fills the gap that a difficult hang might encounter. It can be attached on either side for left lay or right lay users. It can be removed and left at home if it's not needed for a particular outing. Filled with high power down.

Down Fill Power 

800+ Fill Power Canadian SupremeLoft Down (WDD)

Length / Dimensions

2 New lengths 

As of Oct 26/21

 
78″ Regular, 82″ Long
Width is 44″
-25° / 13°F with leg insulator weighs 38 oz/1077g (not including stuff sack [weighs .8oz/24g])
Underquilt Extra Options 

Printed patterns are available including the Winter Flecktarn and others here
Down Overstuff is always a good idea if you expect to be out for longer outings.

Helps you to maintain your loft.
Found here Over stuff down will be the same as original quilt down. 800fp in 800fp quilt for example.
Leg Insulator: 
FAQ: What makes these different than the other Toaster UQ's?
The Extreme Winter series has a second draft collar, attachment points for the insulator and generally a bit more down than you would expect from an equivalent from a competitor. It's not all overstuff, it's larger baffling as well to get these ratings up. So for example the 0°F Extreme winter UQ (which is listed in both UQ selections) has more down, a second draft tube baffle, and the attachment points for the Cold Butt Syndrome Insulated Pad.
Colours: 15D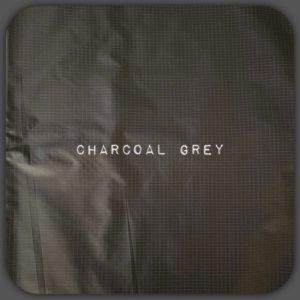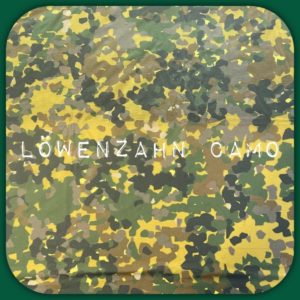 Toaster Extreme Underquilt Specs
Temp Rating
-17°C / 0°F
-25°C / -13°F
-32°C/-25°F
-40°
Loft (inches)
4″
4.25″
5″
5.35″
Baffle height (inches)
3.5″
3.75″
4.5″
4.75″
Uses Canadian Supreme Loft Down
800 FP WDD (down in 11 chambers)
Down for leg insulator and draft collars are not included in this weight.
78″ Length – oz
22.23 oz
26.35 oz
29.25 oz
33.15 oz
82″ Length – oz
23.37 oz
27.7 oz
30.75 oz
34.84 oz

The Video Section of the Media Menu has more setup videos of the UnderquiltsHammock to Underquilt Tips (in addition to the other video)Custom product :Check out the current wait time in the menu